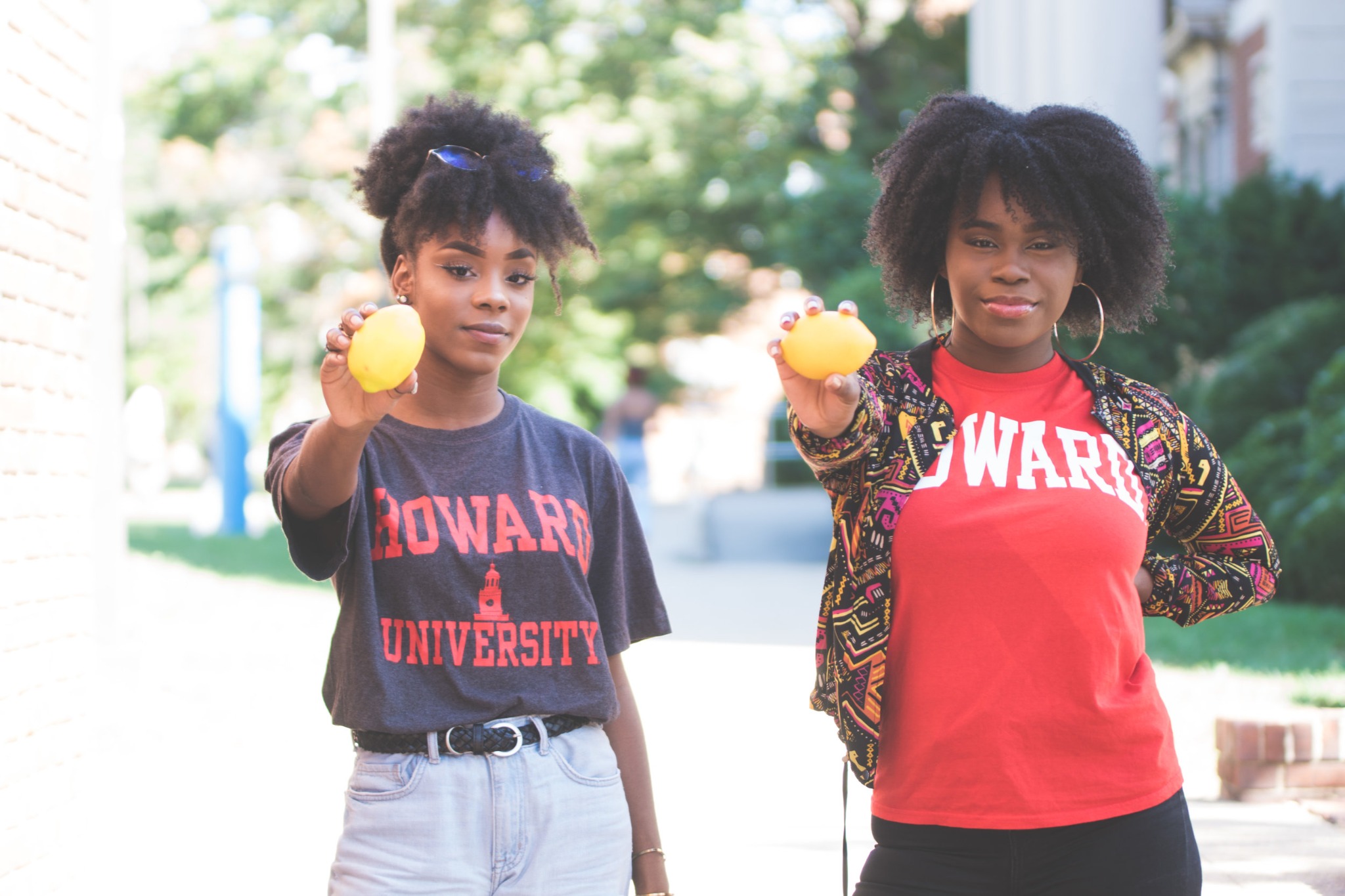 How The Everyday Lemonade Began
It all began with a hashtag - that's right! The Everyday Lemonade was born as an idea in June 2017 as I was doing her daily scroll through Instagram and stumbled upon a post of a soon-to-be college freshman expressing her excitement about attending one of the historically black colleges and universities (HBCU), Howard University (HU). The post ended with the hashtag #HU21, representing the HU Class of 2021. 

It all began with a hashtag #HU21
Intrigued by the #HU21 hashtag, I clicked on it, discovered a sea of other proud #HU21 students, and became inspired. Post after post, there were young ladies from all walks of life with so much talent before even stepping foot into their freshman college year -- there was a YouTuber, an author, a ballet dancer, an activist, designer, and more. Being a visual storyteller, I immediately knew I wanted to visually capture and share their greatness — their lemonade.
So, I messaged the few of the students on Instagram and told them about my idea. Minutes later, my phone notifications started sounding off with messages from them expressing their interest in the the project.
In speaking with a few of the students about their interests and majors, I found myself thinking of my creative and entrepreneurial friends who I could connect the them with as mentors. And then I thought, why not feature these amazing women too.
And, it was in that moment that the project was born. No name, no website, no plan -- it was nothing but an desire to capture, share, inspire, and connect creative and entrepreneurial women of color -- that's all.
Days later I realized that I needed to get organized and plan out what I just created.
So, I started with a name, The Everyday Lemonade -- learn about how I decided on the name in The Story Behind the Name blog post. I then built a team by tapping on some of my creative friends and a few of the future HU students. And, before I knew it, The Everyday Lemonade was ready to be served.
As Beverly Bond, founder of Black Girls Rock, stated during the 2017 awards show, "I recognize that the condition of black girls can only change when we are the authors of our own stories."
And so, it's my desire that this platform serves you a daily dose of inspiration, sprinkled with positive images and stories of women of color who are creatives, mountain shakers, and magic makers working in or pursuing careers that are creative, entrepreneurial, or non-traditional.
This is me authoring our stories — because representation matters.
So, pull up a seat to the table and let us serve you a glass of The Everyday Lemonade
Through a series of photographs, interviews, and stories, I highlight women of color who work in creative, entrepreneurial, or nontraditional careers because representation matters.